We Create Amazing Experiences


Who We Are
Amazing Morocco is a well-established destination management company founded in 2007 with highly creative, professional and multi-lingual staff looking for long-term and satisfying relationships with both clients and suppliers.
Amazing Morocco is primarily concerned with quality service and dedication to their clients - this includes the constant search for new ideas and concepts. Whether you're looking for an exceptional statement venue, cutting-edge travel incentives or someone to manage your event and produce an out-of-this-world experience - Amazing Morocco ticks all the boxes.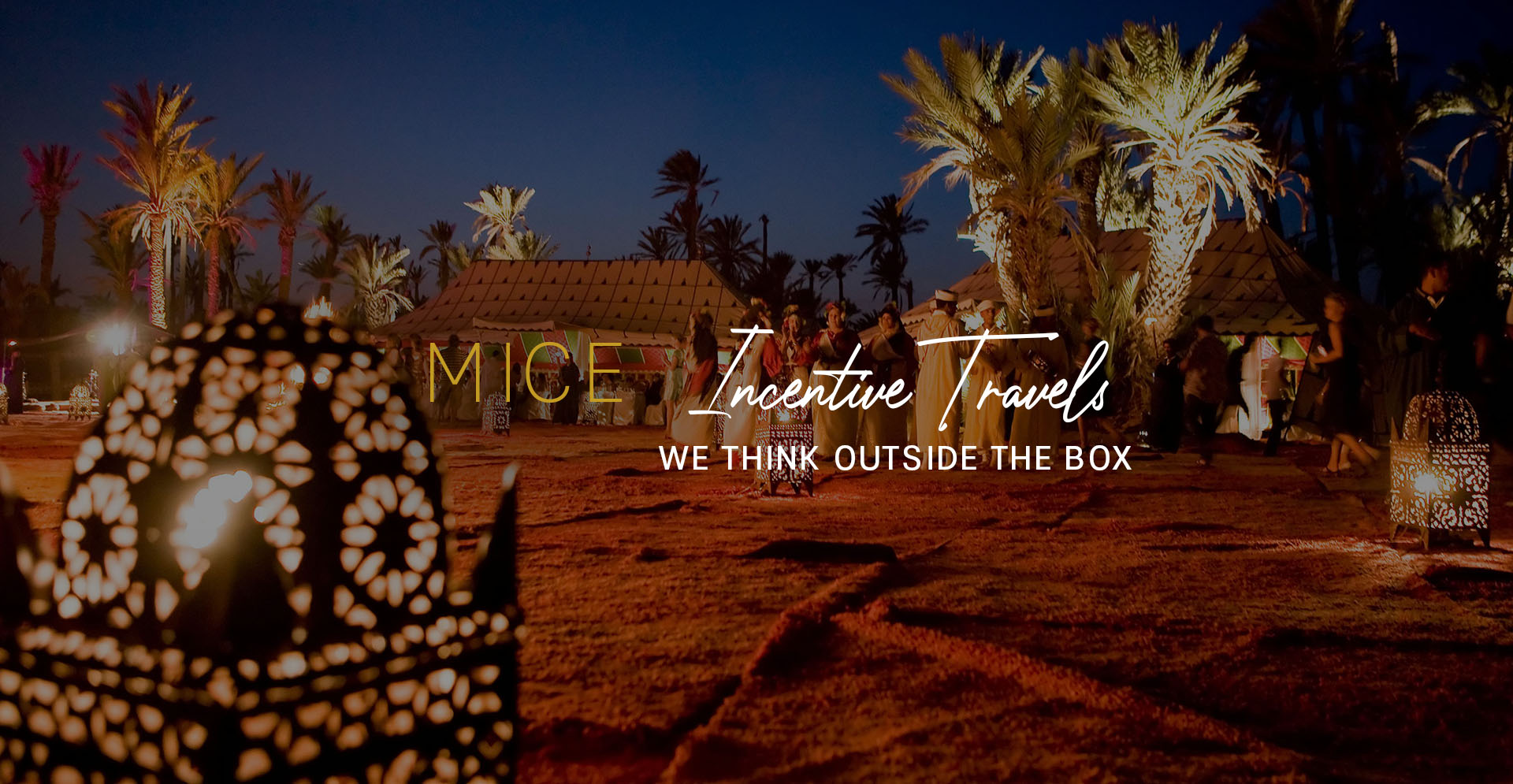 OUR EXPERTS
Our team is a dedicated group of local and international experts from different backgrounds, with a total of over 200 years' experience in the Tourism & events industry.
We have a dedicated sales team focusing mainly on building strong relationships with our clients, seamlessly becoming part of their extended team and becoming immersed not only in the services they deliver, but in representing the brand and becoming its local ambassador.
Clients
We are proud to have delivered events and prizes across multiple industry sectors and are dedicated to surpassing our clients' expectations, whether they're a global giant or a budding startup. That's why they keep coming back to us.